Our students are caring, respectful to others and responsible global citizens.

Many want to give back to others and make a difference and are keen to get involved in service learning. On Friday evenings, a team of students and staff help at the Lausanne Soup Kitchen, providing meals for people living in difficult conditions. Cooking, preparing, serving, chatting to those in need is a worthwhile, enriching experience for all involved.
Every year, our students team up with the humanitarian organisation, Habitat for Humanity. They go on a trip overseas to help on a building project. Not only are they helping others, but they develop teamwork skills, since they must work together in an organised manner. Our students have participated on Habitat for Humanity builds in Romania, Portugal, Botswana, Cambodia and Nepal.
Everyone can get involved by joining the numerous fundraising events which take place throughout the year. Students can also share personal initiatives within our community, raising awareness and fundraising for causes close to their hearts : for example, the "You Can, I Can" cancer research campaign.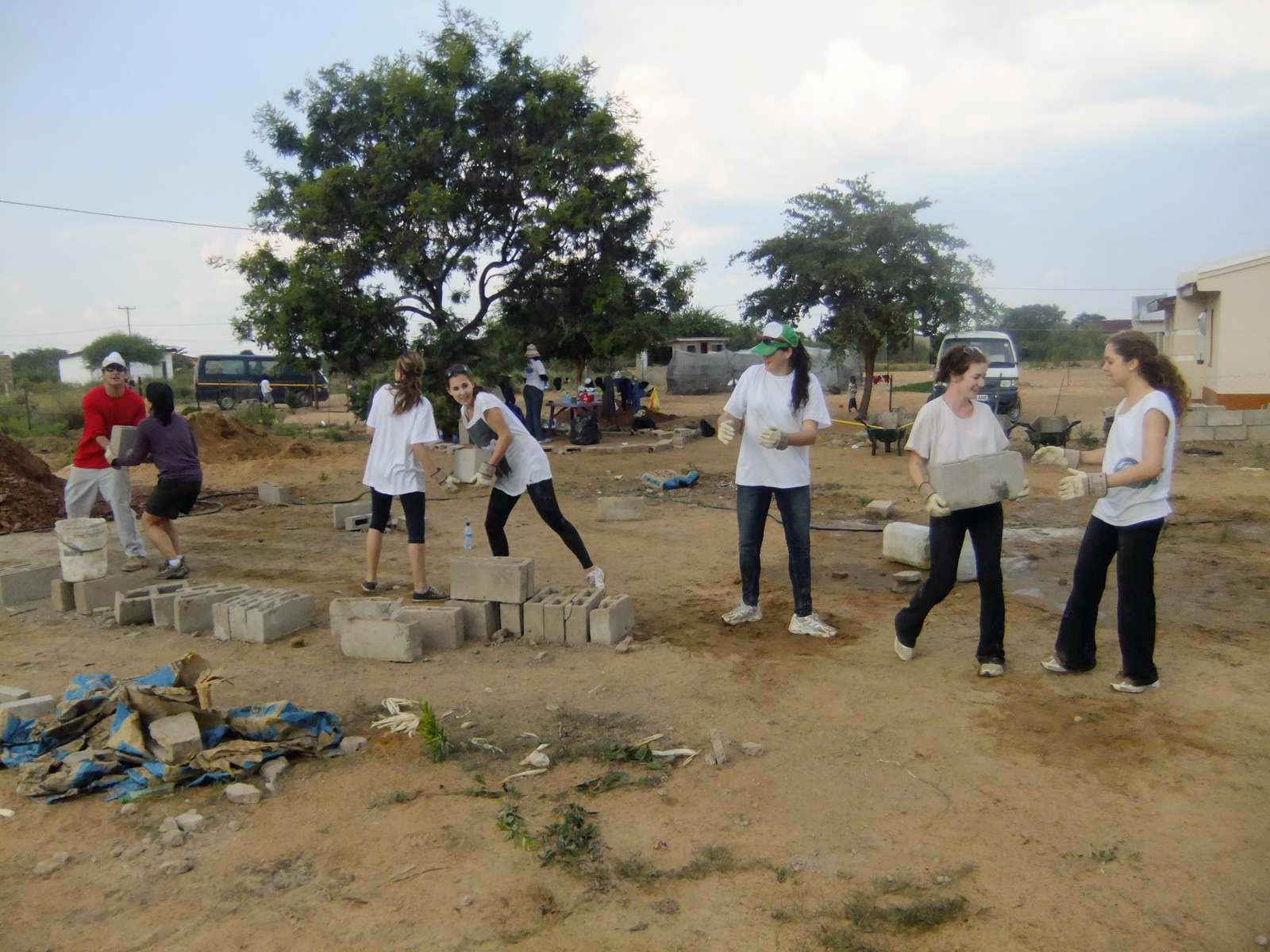 It is important for students' voices to be heard. Their views matter and our small class sizes and climate of trust and mutual respect will help them develop self-confidence and feel comfortable sharing their opinions.
Brillantmont is a small school; the size helps create a supportive, non-judgemental environment in which our students grow emotionally and intellectually and develop their critical thinking abilities. They may feel confident to put these skills to good use in leadership roles in the school.

Student House Leader
At Brillantmont every student belongs to one of five Houses, with others of different ages and nationalities. The Houses meet every week and the team-building activities provide the opportunity to make new friendships, have fun together and create a sense of belonging. Inter-house competitions (sports day, talent show, film-making) take place throughout the school year to earn house points which count towards the end of year House Shield.
The Houses are led by elected Student Leaders and assisted by Student Advisors, who are peer-elected. They preside over the weekly House meetings and lead and inspire others in their house. They participate in leadership training prior to taking office, in order to feel comfortable in their role.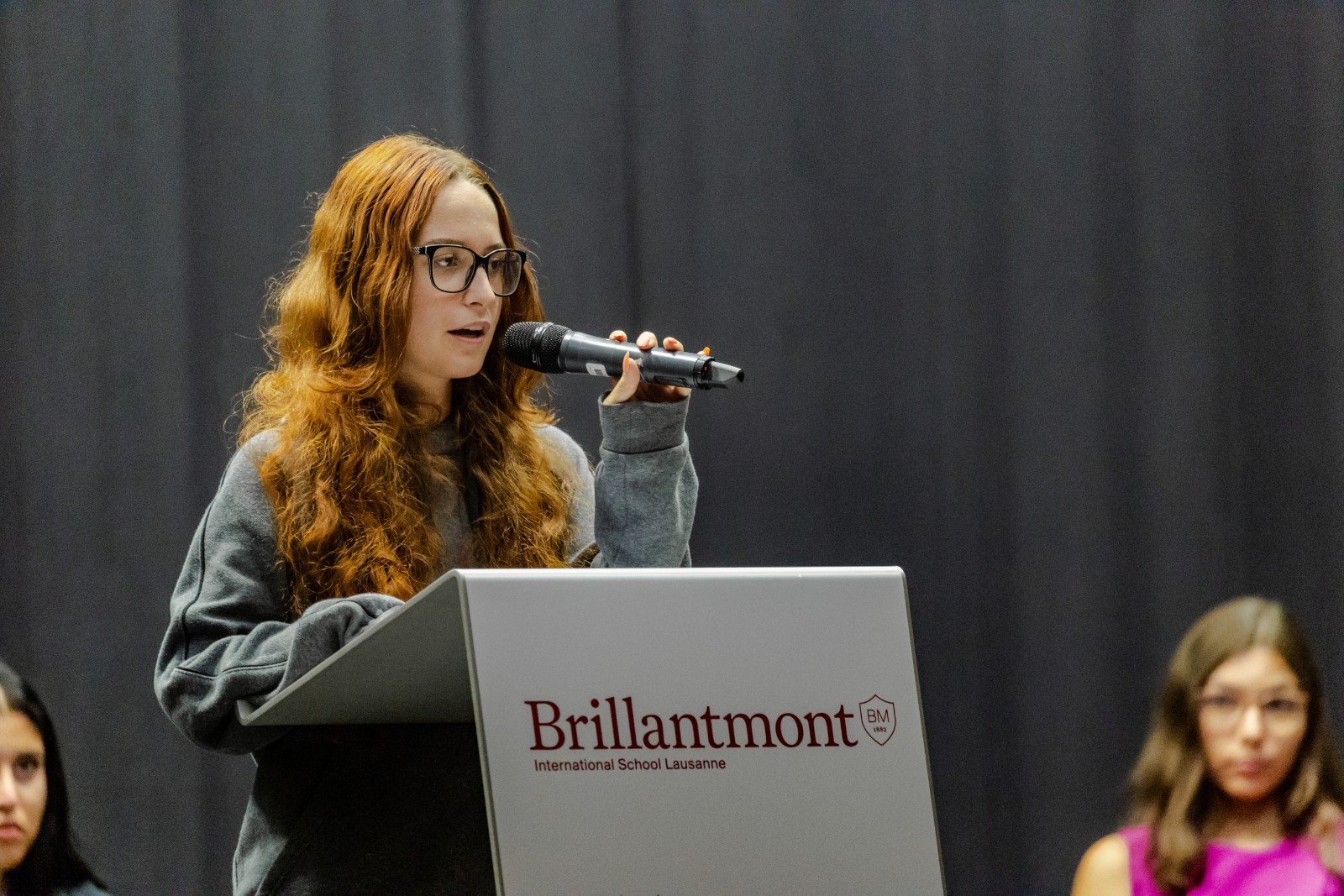 Model United Nations
Twice a year, Brillantmont students participate in a Model United Nations Conference in Singapore and in The Hague. They represent a country and defend policies in debate and discussion with hundreds of other students from around the world. MUN helps students gain confidence in public speaking, in teamwork and research skills and gives a taste of diplomatic life.
Brillantmont provides several opportunities to attend MUN, either locally or abroad. Any student who wishes to join can do so. We are in fact the only school from Europe which joins MUN Singapore, which is a remarkable opportunity and privilege.
Student Librarian
For students who love books and reading, working in the library provides the opportunity to assist other students with their research needs and gain library and classification skills.
Sports Teams
Our sports teams compete against other international schools. As team captain, students lead, coach and motivate others to give their all-in training and in matches.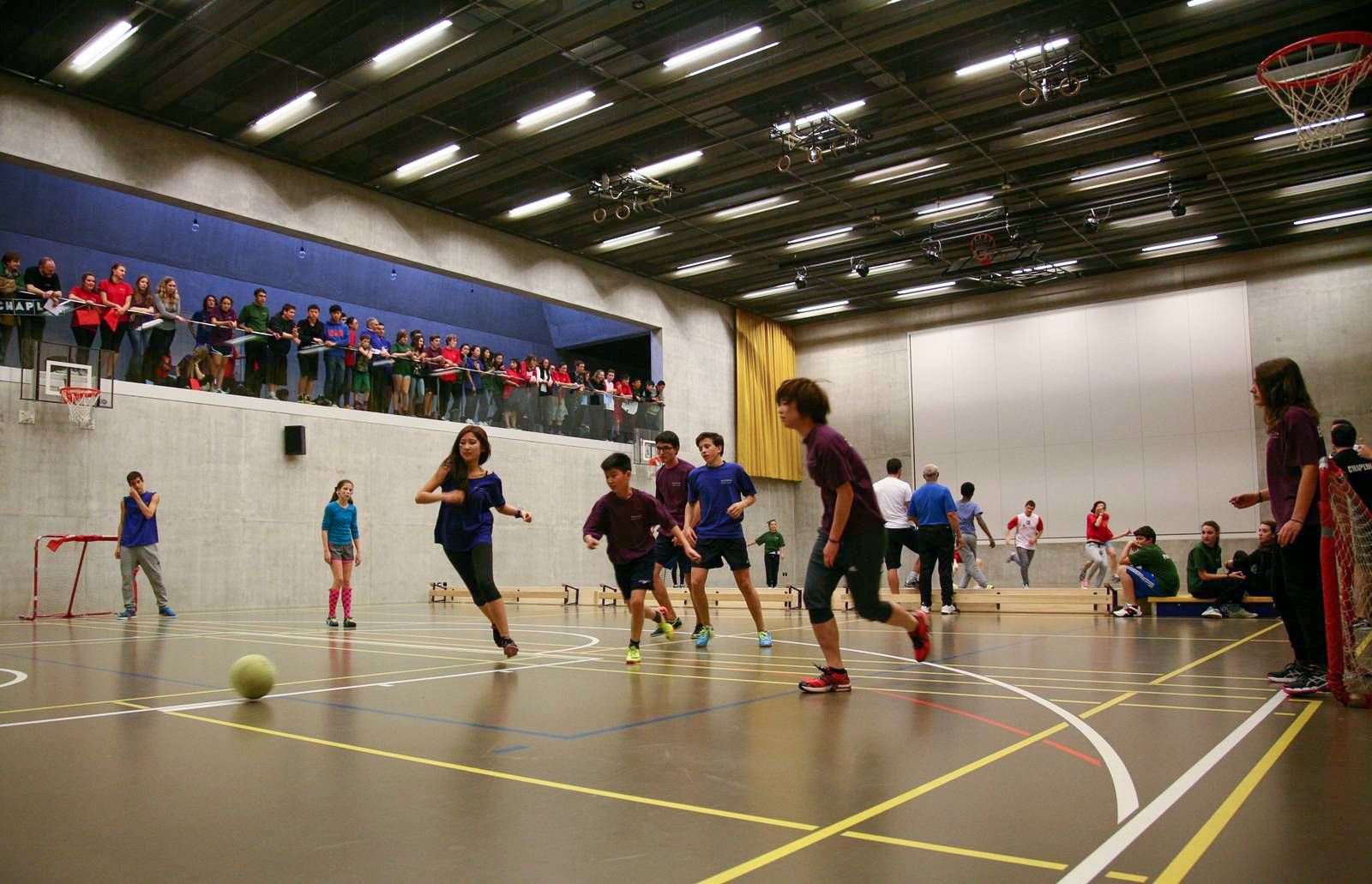 Coaching
Students who are particularly talented in a subject can volunteer for coaching classes, in which they can help and encourage their peers by sharing good study habits and leading by example.