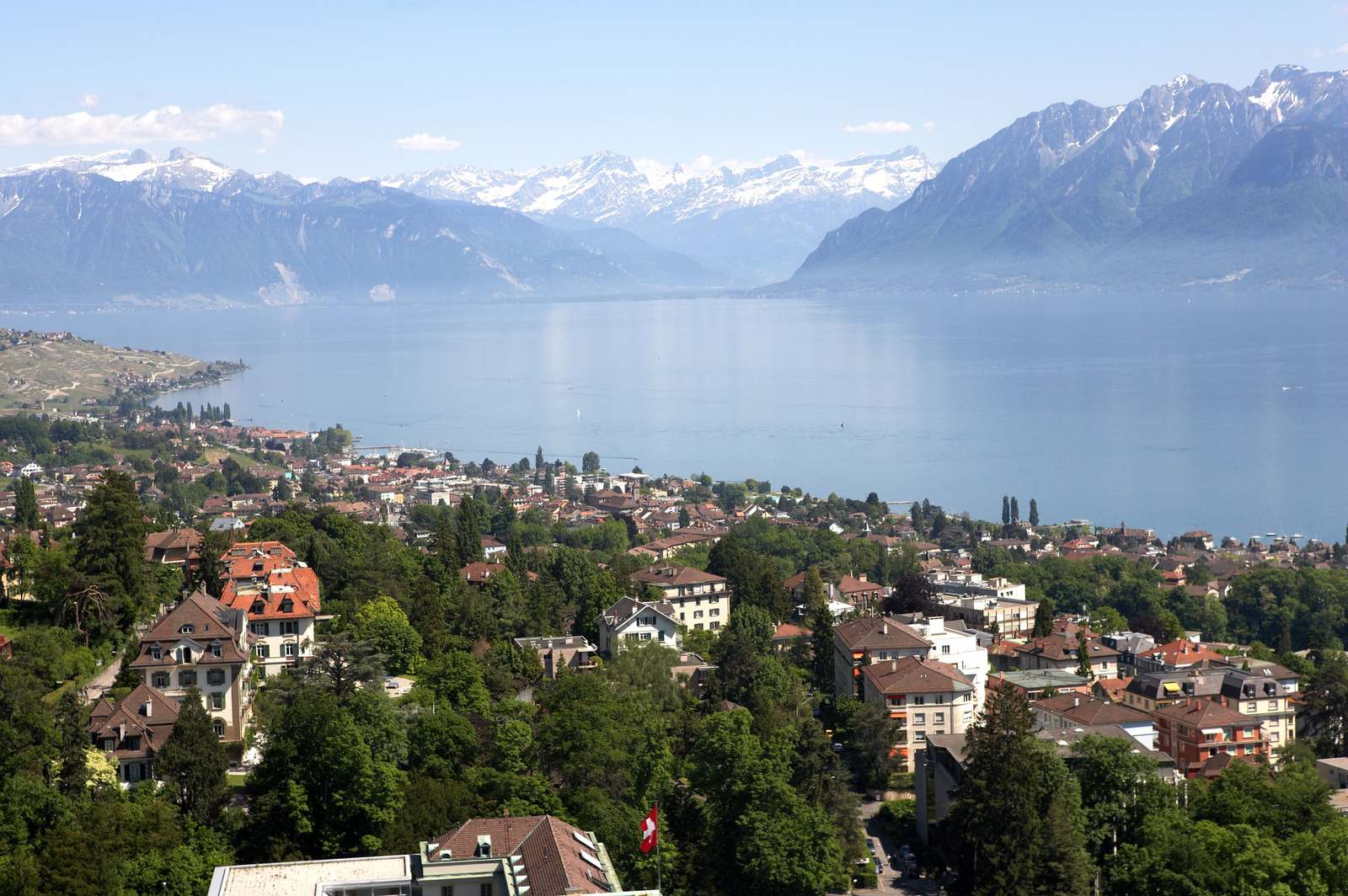 Brillantmont International School is seeking to appoint
Female Boarding Houseparent for the Girls' Boarding House – Term time only
Start date: January, or earlier depending on availability.
All the boarding accommodation is on the Brillantmont campus, on the upper floors of five buildings. The buildings are secure, accessible by door-codes and the boarding rooms are spacious, warm and welcoming. Boys and girls live in separate houses, organised by age and gender. A member of the boarding team lives in the boarding house, looking after the students and helping make their boarding experience happy and successful. Students share a room with a student from another nationality, encouraging intercultural learning and understanding. We expect our boarding staff to always have the student's physical, mental, and emotional well-being at the heart of all they do. Our caring, supportive boarding environment safeguards the students and allows them to develop and grow with confidence.
Living away from home is not always easy, especially in the teenage years. It's a time of change and questions. We are here to help our students find the answers to their questions, to feel strong and grounded on their journey to becoming well-balanced, responsible young adults, who can live with others and who are global citizens. Your support will help them secure high standards and identify barriers to learning and development.
1. Goals and Objectives
To use leadership, organisational skills and professional skills to:
Assure the smooth running of the Boarding House emphasising good communication amongst the students and staff working within the boarding school
Serve as a professional role model for the Brillantmont boarding students
Oversee and manage the conduct and discipline of the boarders applying Brillantmont's rules consistently
Actively support the Head of Boarding or Senior Houseparent by encouraging students to participate in clubs, activities and trips
Collate weekly student monitoring notes and raise concerns to the Head of Boarding
Set a good example in terms of dress, punctuality and attendance
Be a positive role model in all aspects of professional and private life
Accurately report and collaborate with the Head of Boarding on all matters relating to boarding
Actively promote Brillantmont's Guiding and Mission Statements
Be a key member of the Pastoral Team


2. Key responsibilities
Under the responsibility of the Head of Boarding you will be expected to:

Well-being

Nurture a family atmosphere of trust, support and guidance
Adopt a holistic approach to the students' education and development
Provide an environment where students feel safe, comfortable and secure
Take measures to ensure students social integration
Monitor the physical and psychological health of the students
Assist with the ongoing monitoring of student behavior and progress and report concerns to the Head of Boarding or Senior Houseparent in a timely manner using all available reporting systems
Promote a peaceful environment in the boarding house which actively supports rest
Promptly communicate any medical concerns to the appropriate senior member of staff
Induction
Develop purposeful activities to help new students settle and integrate the new students with the current students
Put strategies in place which nurture the development of a community
Ensure, in conjunction with the Head of Boarding, the distribution and understanding of the Student Boarding Handbook
Academic focus
Promote academic ambition and achievement
Follow the academic progress providing support and guidance to each boarding house student
Actively support the academic development of each boarding house student
Communicate meaningfully with the Academic Direction
Provide support and guidance to students experiencing academic challenges.
Personal development
Promote the importance of personal hygiene and ensure boarding students adhere to the school dress code
Engender respectful behaviour stressing the importance of sharing ideas and listening to others
Engage with students over personal appearance agreeing upon what is appropriate whilst remaining sensitive to the individual
Ensure students are punctual
Provide avenues for students to voice grievances ensuring an appropriate course of behaviour and action
Educate the development of personal responsibility
Promote respect for table manners and a relaxed atmosphere at meal times
Internationalism
Organise team building opportunities which celebrate internationalism, raising and cultivating international awareness
Structure activities which enhance global awareness
Provide avenues for students to celebrate their cultures and learn from other cultures
Global Citizenship
Promote an atmosphere of tolerance and mutual respect necessary for living in an international community
Educate on sustainability and responsible use of resources, promoting a Green community
Organise opportunities for students to engage in service and charity work
Learning experiences
Promote independent learners with ambition through celebrating success
Help students manage their ambitions purposefully
Provide educational activities making the learning explicit
Promote an understanding of the need for an all-round development of the student
Promote opportunities for the students to benefit from the local environment with particular focus on learning French
Child safety
Collaborate with existing systems in place to monitor student location
Provide clear communication procedures for what to do if a child is missing
Report any possible hazards or concerns to the Direction and Head of Boarding without delay
Communication with the Health Department
Take measures to ensure confidentiality of students' health issues
Be aware of students' needs whilst monitoring and supporting effectively
Provide clear written and oral communication with the Health Department and senior staff of any concerns about student health
Implement any guidance provided by the Health Department
Observe the students closely to ensure early detection of possible concerns
Collation of Evidence
Support students in recording their experiences, reflecting on the learning achieved and making a meaningful comment in their digital portfolio
Ensure all lists for trip participation are accurate
Ensure completion of all boarding administrative processes
Supervision
Liaise regularly with the Head of Boarding and Senior Houseparent and deputise where necessary during periods of absence
Communicate concerns and regularly appraise the Head of Boarding as to student and Assistant House Parent's progress
Line manage and support the Assistant House Parents when working within the boarding department
Undertake on call periods when deputising for the Head of Boarding or senior Houseparent
Undertake any tasks reasonably requested by the Head of Boarding or Senior Houseparent that support the boarding ethos and the wider school community
3. Working Hours
a) According to the published rota, fixed at the beginning of each term
b) Two consecutive days and one night off per week (when not preceding point
c) Three consecutive days and two nights off per month

4. Accommodation and food
When on duty, you will be expected to sleep in one of the boarding houses and will have your own bedroom and bathroom on one of the floors with the students, and you must eat the meals with the students. It is also possible for you to eat meals in school during your free time if you so wish.
When you are off duty, you live in one of the houses reserved for house parents and share the facilities: bathroom, kitchen, sitting room.

SPECIFICATIONS:

The successful candidate will:

Be female

Be a dynamic individual and a great team player
Be flexible, sensible and approachable
Be a good communicator, particularly with teenagers
Be keen on sports, the outdoors and interested in exploring the world around us
Have experience in working in a similar role
Have a driving license
Hold a European or Swiss passport or a Swiss residence permit. Please note - following Brexit, it is extremely difficult to hire British citizens in roles such as this in Switzerland.
Be able to work in English; knowledge or French is an asset
Be committed to the safeguarding and promotion of the welfare of young people and adhere to and ensure compliance with the School's Safeguarding Policy at all times.
Deadline
Applications are to be submitted exclusively via the form below and should include a CV and a cover letter of one page maximum.
The closing date for applications is 11th December, 2022.